Getting Started: Banking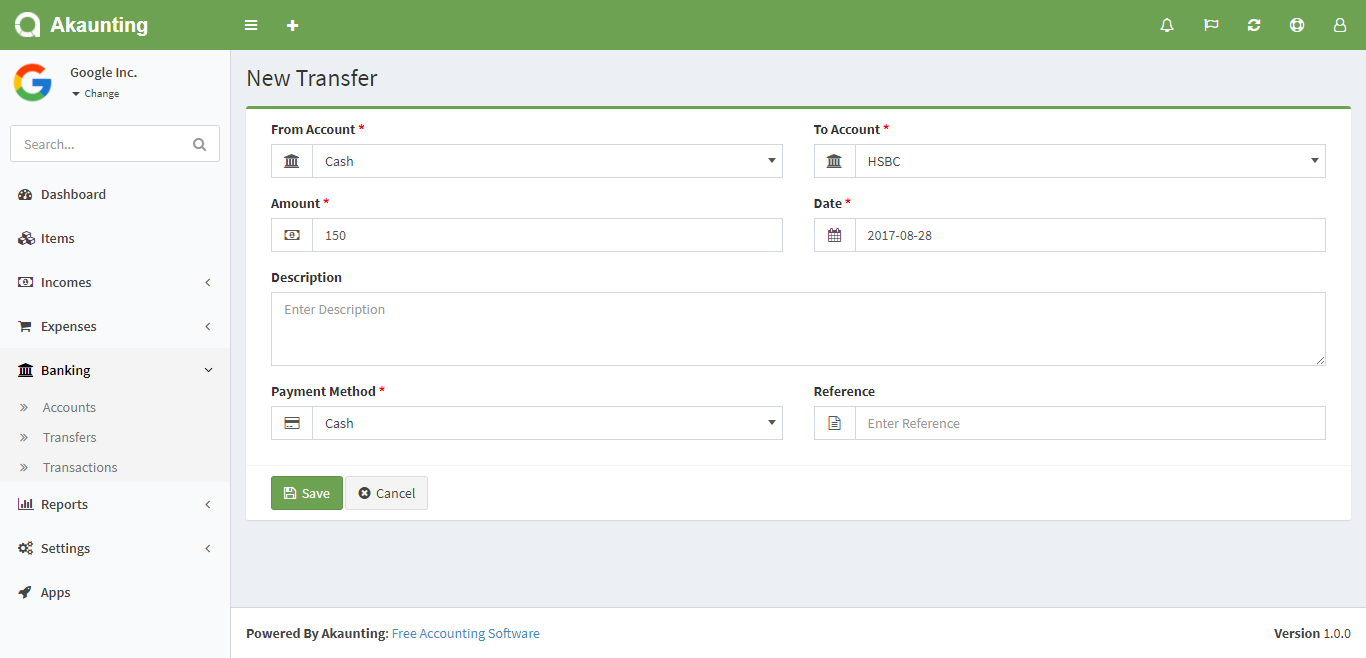 Bank is the main part of the cashless community philosophy, that's where we keep our money. Same thing applies to Akaunting having accounts at the center of every transaction. Everything from receiving payments from customers, settling the dues with your vendors to making payments for expenses will take place through your accounts.
From the Banking > Accounts page you may create unlimited accounts, bank or cash or credit card. You can enter the Opening Balance and select the currency for each account, same as you do physically with your bank/cash.
You can also transfer money between accounts from the Banking > Transfer page. Money transferred between accounts with different currencies will be converted automatically by Akaunting, based on the currency rates you have set up from Settings > Currencies page.
Finally, the Banking > Transactions page shows up all the actions made for each account. You can easily see the transaction date, type, category, amount etc and sort the records as you wish.