Double-Entry
Akaunting ships with single-entry accounting feature set as it's easier to understand for most users. However, some businesses use double-entry accounting to keep their books. Double-Entry app contains the following features:
Chart of Accounts
Journal Entry
General Ledger
Balance Sheet
Trial Balance
Dashboard and Reports
After installing the app, a new dashboard will be created with widgets according to double-entry accounting so you can ignore/delete the initial dashboard of Akaunting. Keep in mind that Akaunting supports multiple dashboards.
The same goes for reports, you should refer to the newly created reports, including the summaries and p&l which are grouped by COA (chart of account).
How to enter the Opening/Starting Balance?
An opening balance is the amount of funds in an account at the beginning of a new fiscal period.
To set the opening balance, create a new entry from Double-Entry > Journal Entry page. Select the account for which you're setting the opening balance as first and the Owner Contribution/Equity (or an appropriate Equity) account as second. Then:
If the opening balance account (first) is an asset (i.e. accounts receivable, bank, credit card), enter the amount as a debit.

If the opening balance account (first) is a liability (i.e. accounts payable), enter the amount as a credit.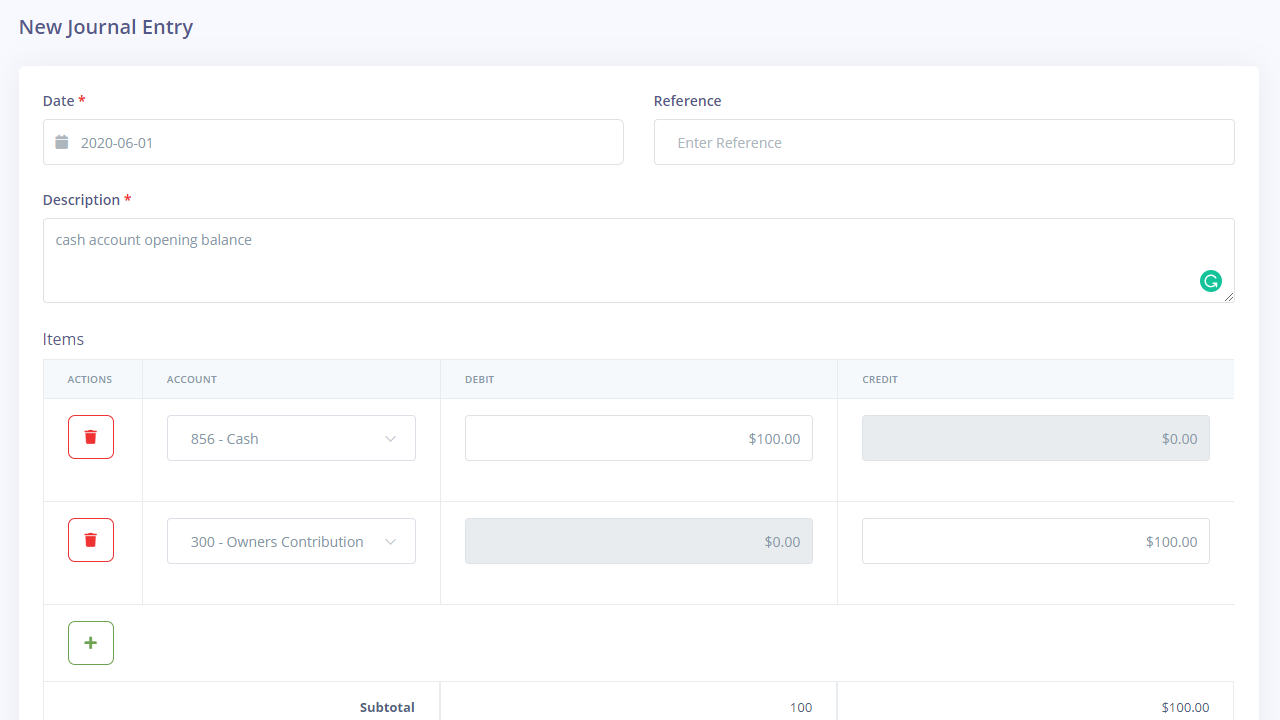 Found errors? Think you can improve this documentation? Please
edit this page
.