General Settings
General settings page is located under Settings > General menu. On this page you can set up the settings for each company.
Company
Name: Company's name.
Email: Company's email.
Tax Number: The tax number to be used in invoices.
Phone: Company's phone number.
Address: The company address to be used in invoices.
Logo: The company logo to be used in client portal, invoices etc.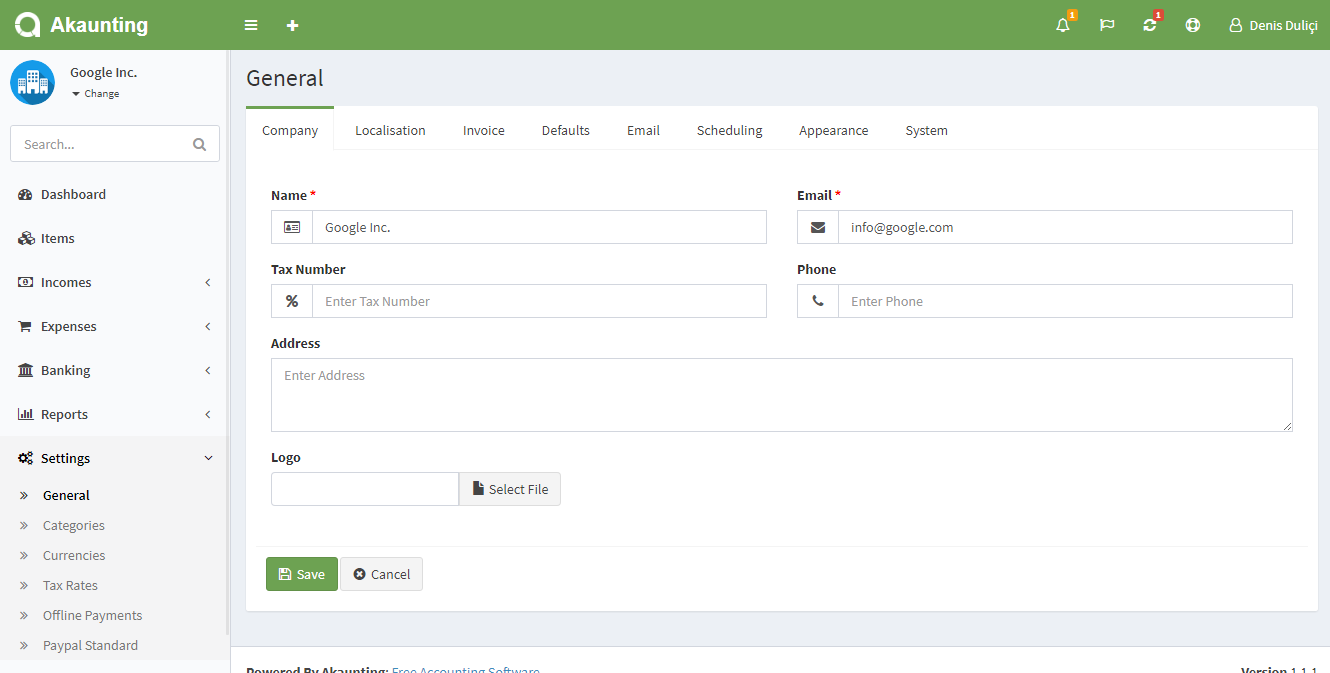 Localisation
Date Format: The date format to be used everywhere.
Data Seperator: The seperator of date format
Time Zone: The time zone of company.
Found errors? Think you can improve this documentation? Please
edit this page
.